The meaning of body side balance beam for children's sports
---
---
The balance beam movement originated from the movement of the Roman era BC. In the 18th world, it was introduced to Europe by German gymnasts. Athletes needed to writhe and dance on a horizontal beam 5 meters long and 0.1 meters wide. In 1952, the 15th Olympic Games entered the Olympic Games. Listed as a women's competition. Therefore, the balance beam exercise is subordinate to the gymnastics project, and the main content is body posture and body control.
Body side balance beam, as the name suggests, exercises balance ability, which is extremely important in the preschool age. Because at the age of 3-6, the vestibular sensation of the inner ear, which controls the body's balance ability, is being developed. The vestibular sensation is particularly sensitive and insensitive, which can cause seasickness, motion sickness, walking and wrestling, distracted attention, and non-sickness. It seems extremely important, and it is also the period when the true sense of "static balance" is established! Hand-foot coordination and body balance control are the main content of this stage of learning.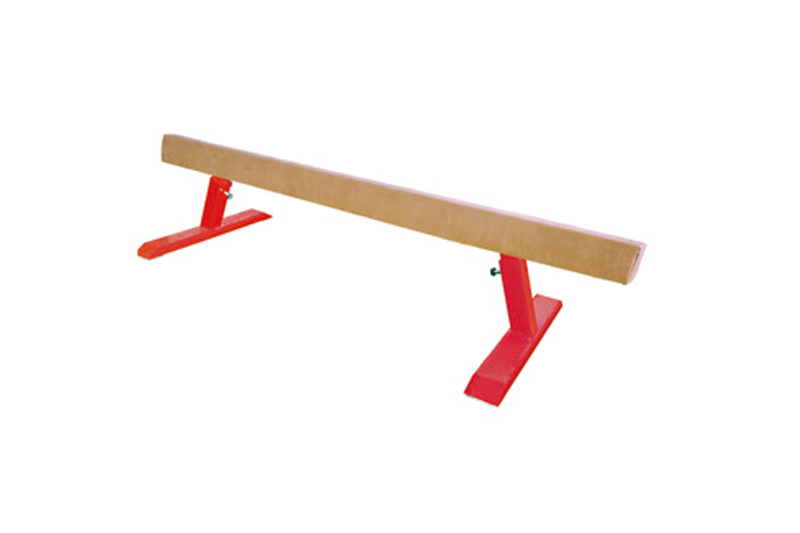 Body side balance beam challenges children's arm support, leg explosiveness, their own grasp of unknown space, trains children's high concentration ability, quick response to danger, comprehensively cultivates courage, endurance and stable psychological quality, and trains children The "sense of dynamic balance" of "seek stability in motion" has a more difficult grasp of the sense of balance.
The balance beams used in the children's fitness class of Hebei Xinoutai Teaching Equipment Manufacturing Co., Ltd. are fully compliant with safety standards, so there is no need to worry about potential safety hazards in use.
The whole is wrapped in environmentally friendly and comfortable fleece blanket fabric, and the corners at both ends are specially treated for children's collision prevention, and are wrapped by special sponge to ensure that the baby can walk on it safely and comfortably.
In addition, the height of the Body side balance beam can also be adjusted according to the balance of children of different ages, such as Yoga Balance Beam, Low Balance Beam, Medium Balance, High Balance Beam, Multi-Functional Balance Beam, Foldable Balance Beam, Wide-Headed Balance Beam, Double-use Balance Beam, etc.
---