What are the methods and purposes of training children to walk Yoga Balance Beam
---
---
Yoga Balance Beam training method:
1. Walk on the Yoga Balance Beam and keep it steady.
2. On the basis of the above, walk according to the beat or music.
Training requirements:
The jump should be light, and the forefoot should touch the ground first.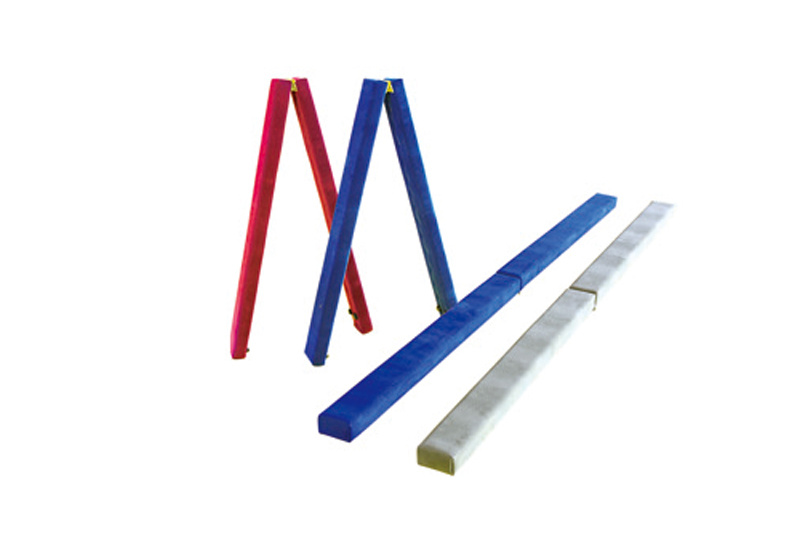 Precautions:
The height and width of the Yoga Balance Beam should be increased or decreased according to the age of the child, and the difficulty will be gradually increased.
Yoga Balance Beam training purpose:
Train children to break the old balance and establish a new balance.

Training method of Yoga Balance Beam in advanced stage:
After mastering the dynamic balance, let the children practice judgment, synthesis, emergency response and other aspects in the Yoga Balance Beam activity, which will help to develop a higher level of sports thinking ability. For example: walking blindfolded.
Training purpose:
Develop children's ability to balance perceptions without relying on visual space.
Training method:
1. At the beginning, stand with your eyes open and pay attention to the direction of the straight line drawn on the ground.
2. Then stand with your eyes closed and walk straight ahead.
Precautions:
Ensure that the child's range of activities is flat and free of obstacles.
Activities on the Yoga Balance Beam with limited scope can strengthen the body's bilateral coordination, balance response and visual motor coordination. Cooperating with other activities, it is of great help to the development of physical coordination, sense of freedom and exercise planning ability.
---