Use of Pommel Horse And Special Mat
---
---
Pommel Horse And Special Mat is a kind of protective mat for fitness place, which plays a protective role. It is also bought and used by individual families. It is generally composed of a combination of jacket and inner filler. The jacket is divided into pvc leather and pu according to the classification of leather. Leather, Oxford cloth, canvas, etc. Pommel Horse And Special Mat jackets are classified into smooth leather and matte leather according to their texture classification. The padding of parent-child gymnastics mats is mostly pearl cotton. At present, the classification of Pommel Horse And Special Mat in the industry can be said to be not particularly specific and detailed. Generally, it is divided into several categories such as folding gymnastics mats, small gymnastics mats, ordinary gymnastics mats, and competition gymnastics mats.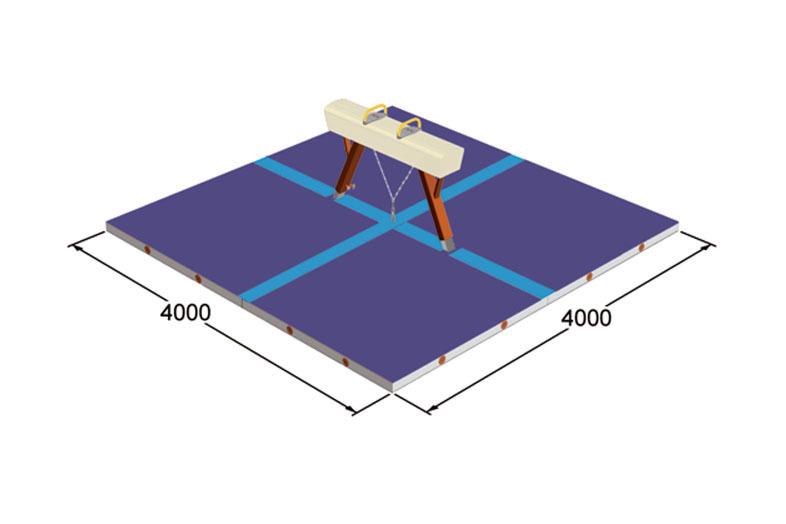 The function of Pommel Horse And Special Mat is mainly to be laid in the gymnastics training or competition field to protect the gymnasts. It is a defensive tool. With the development of society, the scope of application of gymnastics mats is slowly changing. Pommel Horse And Special Mat is also used in many dance studios to pave the ground to protect the practitioners.
Pommel Horse And Special Mat can prevent bruises on the spine, ankles, hip bones, knee joints and other parts. Pommel Horse And Special Mat should choose odorless and flexible products. Gently push the surface of the gymnastics mat with the palm of your hand to have a dry feeling. If there is too much foaming agent on the surface of the mat, it will feel slippery, and it will be easy to slip and fall when you practice on it. Pommel Horse And Special Mat has the characteristics of good adhesion to the ground, dedicated to gymnastics Pommel Horse.

---