The correct way to play Children's Asymmetrical Bars
---
---
Children's Asymmetrical Bars mainly exercise children's upper limb strength and grasping ability. Children's grasping and suspending Children's Asymmetrical Bars of different thicknesses, plus some rolling exercises, can not only exercise upper limb strength, but also enhance athletic ability, promote physical development, and more steps. Skills exercises are good for baby's memory and confidence. The building of the heart is also very helpful.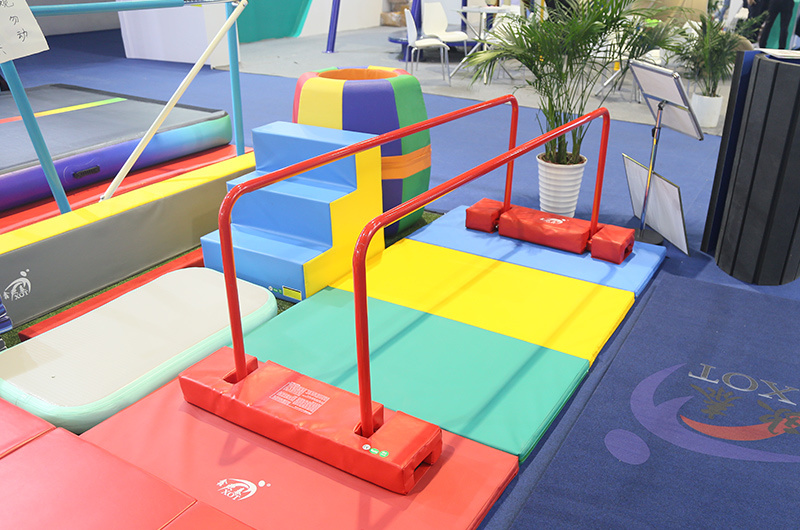 How to play Children's Asymmetrical Bars
1. The child holds the Children's Asymmetrical Bars, and with the help of the parent or teacher, he can suspend or pull up and down;
2. Use the professional sports protection technique "Double Grip", that is, hold the baby's wrist joints and use the legs to support the baby. After the baby is fully grasped, the teacher will put the legs down and give the baby a suitable fit Strong assistance and accurate direction help them to exercise age-appropriately in a safe environment.
3. With the help of the parent or teacher, let the children hold the Children's Asymmetrical Bars and do some rolls and abdominal movements around the bars.
Children's Asymmetrical Bars help children keep their center of gravity balanced. A series of conditioned reflex training on Children's Asymmetrical Bars enables children to establish contact in the brain center through these tactile stimulation and muscle training, which can make children's movements become more sensitive and muscles become more sensitive. developed. So, if you want your children to grow up quickly, take them to play Children's Asymmetrical Bars!
---