Exercises of Children's Asymmetrical Bars
---
---
Children's Asymmetrical Bars are relatively common equipment for children's fitness. During the process of children's Asymmetrical Bars fitness, you must master some of the essentials. As a beginner, you must take some simple actions to avoid muscle damage and avoid Causes adverse effects on physical health. Children's Asymmetrical Bars requires a relatively high level of movement, so it should be done step by step.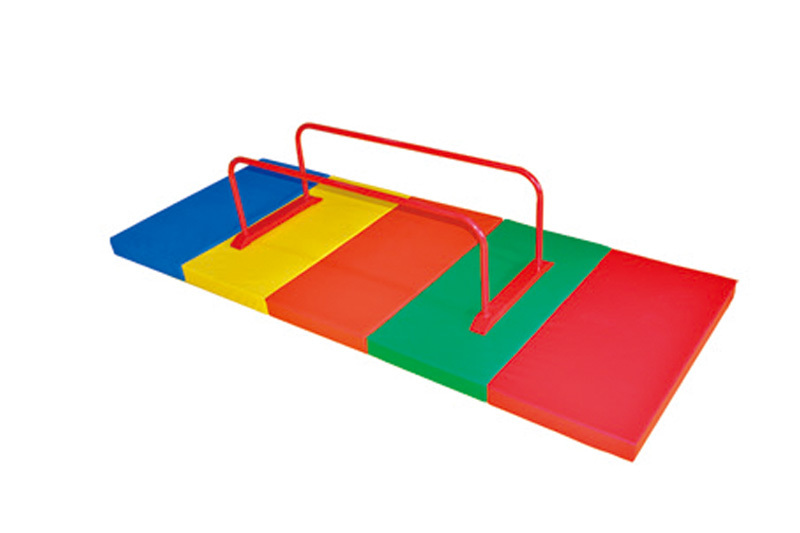 1. Children's Asymmetrical Bars straight arm support
Exercise parts: the entire arm muscles, shoulder joints, waist and abdomen.
Action: Hold the bar with straight arms, straighten your chest and abdomen, bring your legs together, and straighten your toes. You can first move the two-arm support bars forward on the low parallel bars to enhance the support ability.
2. Hanging arm support swing
Begin with the hanging arm bends, then swing the body down, and after swinging over the vertical position, the head and shoulders droop slightly. When swinging out of the bar from the back of the leg, move the shoulders later, then the legs fall, and the legs actively swing forward, repeat 5-6 times. In the first practice, you can first swing the arm back and forth, and then do the arm bend brace.
3.The suspension bends the knees and shrinks the legs
Holding the horizontal bar with both hands, the whole body hangs straight down the bar. Bend your knees and pull your calves up. When you reach the highest point, fully contract your rectus abdominis for one second. Then slowly droop the calf until it is completely straight. Inhale as you retract your calves and exhale as you land. Try to lift your knees up when you retract your calves.
4.Pull-ups
Exercise parts: classic back training exercises, mainly practicing the latissimus dorsi, forearm muscles, biceps and shoulder deltoid muscles. It is very helpful to increase the width of the lats.
---